e-FOM energy management
We utilize IoT (Internet of things) sensing technology to collect real-time electricity consumption data around the clock and visualize vast, complex data through a cloud-based graphic interface to identify our clients energy problems, providing a comprehensive solution for achieving our clients' carbon reduction goal.
e-FOM energy management platform
Enabling you to keep abreast of crucial electricity consumption information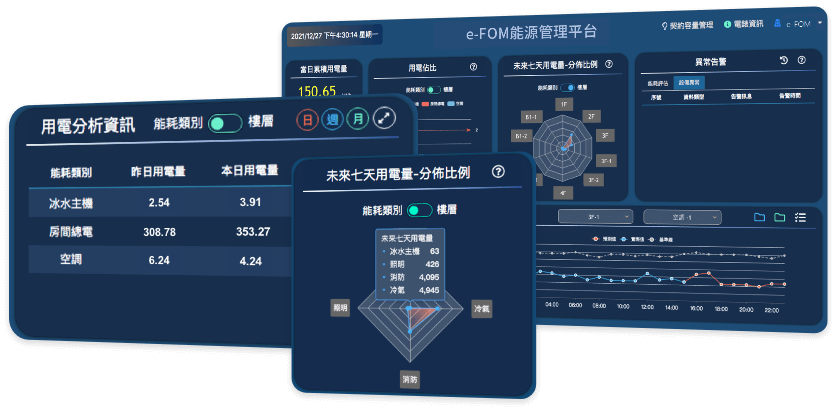 Tailored for different fields
We provide integrated software-hardware solutions. You can choose between purchasing e-FOM software or subscribing to our cloud services.